This documentation reflects AI2-THOR version 2.1.0. For the latest AI2-THOR documentation, visit
ai2thor.allenai.org
.
Scenes
There are a total 120 scenes in version 1.0 of the THOR environment covering four different room categories: kitchens, living rooms, bedrooms, and bathrooms. Each room has a set of objects that can be found in it. Note that some Object Types are guaranteed to be found in all scenes of a given category, while some are only sometimes found in scenes of a category. See the Object Types section for more Object Type information.
During scene initialization, objects can be placed on different receptacles so we can obtain many different configurations for a single scene. Hence, the number of configurations is much larger than 120.
Kitchens (30 scenes, FloorPlan1 - FloorPlan30)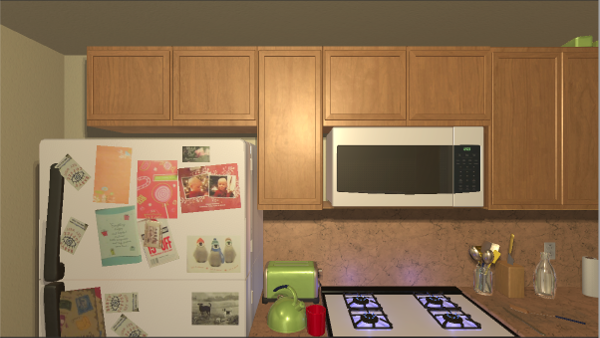 Screenshot from FloorPlan28
Living Rooms (30 scenes, FloorPlan201 - FloorPlan230)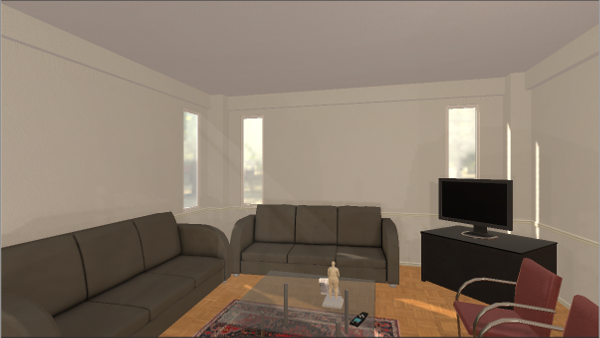 Screenshot from FloorPlan204
Bedrooms (30 scenes, FloorPlan301 - FloorPlan330)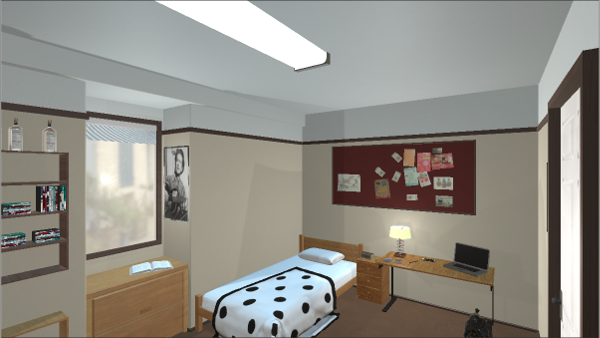 Screenshot from FloorPlan303
Bathrooms (30 scenes, FloorPlan401 - FloorPlan430)
Screenshot from FloorPlan303
Next Steps
Continue on to the Object Types documentation.